1924 American LaFrance Type 10 Pumper

David Zacherl & Shane Martin are just 2 of the numerous guys who restored Engine 1 from the frame up.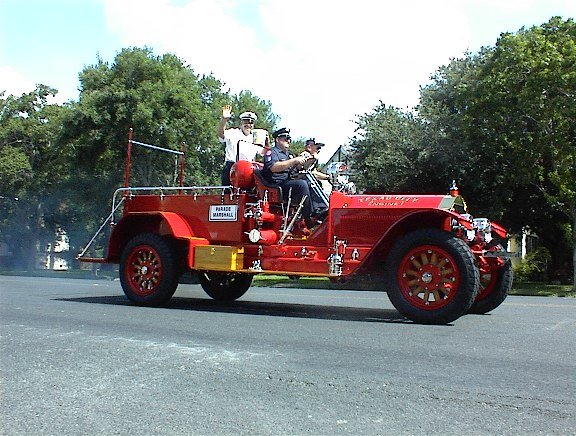 David Zacherl rides in back of Engine One while Chris White drives. Chuck Doyle, the Parade Marshall throws candy to all the kids.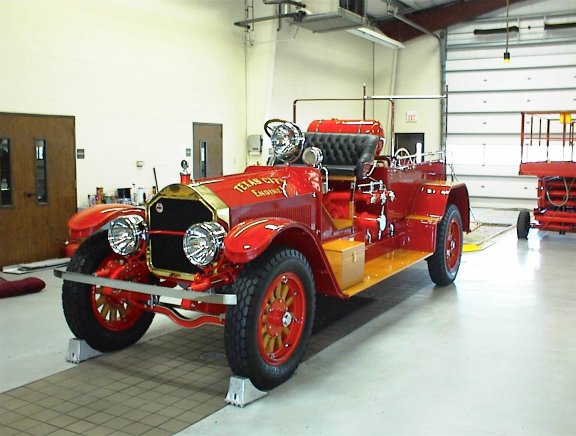 Engine One sitting in the stall. To see detailed pictures click here.