Wreck at HWY 146 & 646
January 13, 2002
This wreck occurred at the intersection of HWY 146 & 646. We recieved the call about 12:45am, on our way there the ambulance stated that Bacliff Fire was working the scene. We proceeded to the scene to assist as that intersection is in our district. Upon arrival Bacliff Fire was in the process of extricating the male victim from the Mercedez car. The car was traveling north on HWY 146 when the collision occurred. The car then spun and came to a rest about 125 feet from the point of impact. The driver of the Mercedez was taken to an area hospital with injuries (unknown to me). The driver if the pick-up truck had no injuries. Witnesses stated that the pick-up was eastbound on 646 and ran the red light at the intersection stricking the driver's side of the Mercedez.
Bacliff Fire did a great job of extrication on the scene!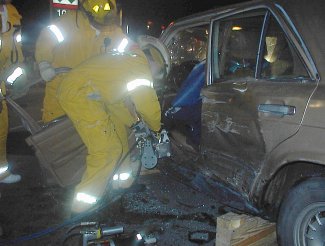 Bacliff Fire using the "Jaws of Life"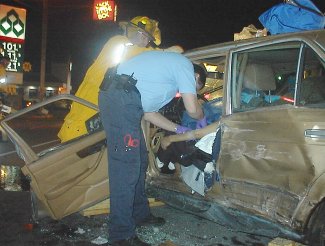 Paramedic establishing an I.V. line before extrication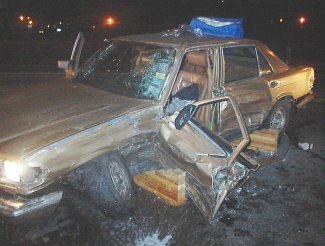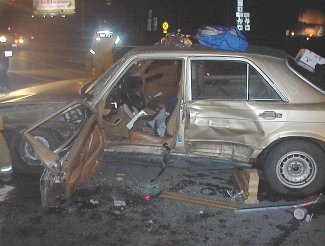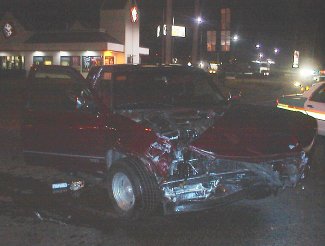 The pick-up truck facing opposite direction due to impact