3-29-02
Skyline Drive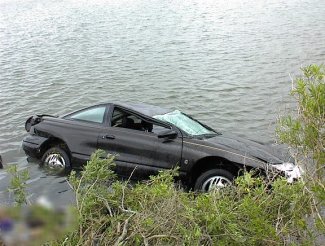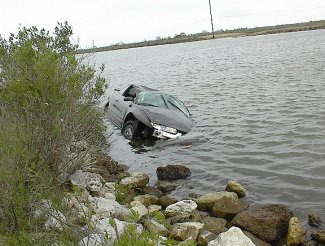 An Alvin teen died when he was ejected from this black Saturn when the driver lost control
at about 10:30a.m. Friday morning.

Witness stated that the car was speeding up and down
an area of Skyline Drive. One witness, who thought the car was going to hit his parked truck, stated that the car rolled over and over down the embankment. At one point the passenger, a 17-year-old boy was ejected onto the rocks. The car then rolled over him and into the water.
The driver, an 18-year-old, climbed out of the car when it landed in the water and swam to shore. He was taken by ambulance to Mainland Center Hospital and treated for minor injuries and released.
Alcohol may have played a factor in this wreck. The driver did submit to a blood-alcohol test at the hospital.
No charges have been filed pending the results.