Hit and Run at the Texas City Wye
1-14-02
This is the second of the 2 back to back wreck we made. Witnesses and the occupants of the car below stated that they were struck by a small white car. The white car never stopped and the witnesses did not notice if it headed towards Galveston or Houston.
After the impact to the front drivers side quarter panel, the car below spun around and hit the guard rail on the passenger side. Both cars were southbound on HWY 146.
Bayou Vista Fire did a great job working this scene. They extricated and packaged the 2 patients for transport. Both patients had minor injuries.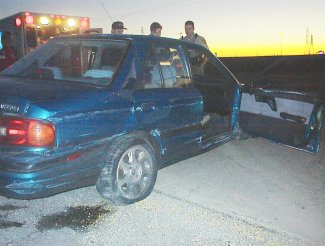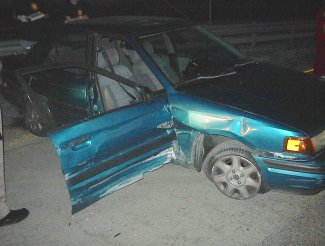 Bayou Vista Fire